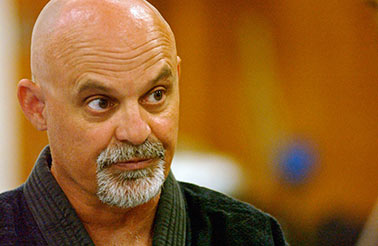 Chinese Medicine Study Group With Robert Hudson L.AC
By Invitation Only!
Robert Hudson L.Ac graduated from the San Francisco College of Acupuncture and Asian Medicine in 1986, then mentored for five years with notable medical experts – Dr. Fung (Herbology), Dr. Miriam Lee (Dr. Tung Acupuncture), Dr. Tseng (Acupuncture), Dr. Steven Chen (Sheng Gu Tuina).  Since 2012, Robert has taught various didactic classes, Tuina, Qigong, and served as a clinic supervisor and herbal pharmacy manager at the Asian Institute of Medical Studies (now the Arizona School of Acupuncture and Oriental Medicine) in Tucson, AZ. 
Robert has also practiced Danzan Ryu jujitsu since 1970, achieving the title of Shihan and rank of 9th degree black belt.  He is an authorized teacher of Wing Chun kung fu.  Robert also teaches Seifukujitsu, a 1500 year-old Japanese healing modality that is usually taught within confines of the Danzan Ryu curriculum.
Robert is an accomplished TCM practitioner, martial artist, and seasoned instructor of several modalities of therapeutic bodywork.  He has tremendous expertise in Dit Da, internal & external formulations, and the philosophical and practical integration of the medical and martial arts.  As an avid and long-standing student and practitioner of yogic meditation and East Asian spiritual traditions, Robert also brings a deep understanding of spirituality, human nature, and the process of transmission.
The Opportunity:
Robert has offered to teach and mentor a limited number of Asian medical practitioners who wish to increase their depth of understanding and practice of Chinese medicine, Asian philosophy, and the interplay between them.  Practitioners who are martial artists will receive additional benefit from Robert's teachings and perspectives.
Three-hour online classes will be held about every 3 weeks.  Online discussions and information will also be available to members.  Classes will be constructed to meet the needs of the study group members, and may include myriad topics related to the practice of Asian medicine.  Virtual consultations, to help with complex patient cases, will also be available to members at a discounted cost.
Continuing Education Units (CEUs) may become available at no additional cost.
Study Group Membership: $100/class session (~3 hour duration)
Private Consultations: $50/hour (Discounted rate; normally $75/hour)
Next Class: (Saturday, Oct 9) @ 10am – 1pm Pacific Time
Topic: Introduction

Saturday, (Saturday, Nov 20) @ 10am – 1pm Pacific Time
Topic: TO BE RESCHEDULED (THANKSGIVING HOLIDAY)

Saturday, (Saturday, Dec 11) @ 10am – 1pm Pacific Time
Topic: TBD

Contact Dan Linder (Dan@Soma-Therapy.com) to become a study group member, or if you have any questions…
For more info on Robert Hudson, please check out his jujitsu dojo website.
Topics:
Teaching and discussions will likely include the following topics, and much more:
How to think within an Asiatic Medical Model
Integration between Eastern & Western medicine; what can work, and what doesn't
Liniments: the different kinds, making/procuring, use (3 stages), and using in combinations
Using modalities (acupuncture, herbs, liniments) correctly within systems (channel theory, TCM, microsystems, etc)
Acupuncture use in treating a variety of condition types: pediatrics, psych/emotional, orthopedic, etc.
Qigong for practitioners and patients; internal >> external >> as a healing medium (qi emission)
Tuina & Seifukujitsu – bodywork and Chinese medicine
System integration: Wen Bing, Shan Han, Jing Mai, etc.
Yin/Yang theory with system integrations
How to use system-based diagnostic images to get results; what to look for, how to see…
Channel theory: channel types, sequence, interactions, levels, etc.
Substances and interactions between them
Latency: emotional, physical, and how to determine latent issues vs. non-latent issues, and how to treat accordingly
Qi dynamics: how does qi flow and work inside the body, why is this important interns of diagnosis and treatment
Ben Shen – Correct Spirit: what, why, and how 
Payment Options:
Paypal: Robert Hudson (@yogibushi)

Venmo: Robert Hudson (Robert-Hudson-7)